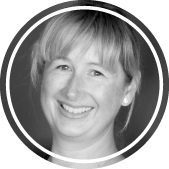 Jo Kangurs
KeystoneHR was founded by Jo Kangurs. Jo has over 20 years' HR experience in a variety of sectors including leisure and tourism, NHS, not-for-profit, professional and legal services.
Prior to setting up KeystoneHR Jo was Head of HR for a Top 100 law firm where, for a number of years, she was part of the senior management team, responsible for developing and delivering the HR Strategy. Key projects included mergers & acquisitions, supporting a firm-wide rebrand (including values and culture change), introducing a partner performance appraisal system and leading entry in to the Sunday Times Best Companies to Work For, which culminated in a top 60 ranking in the first year of entry.
As an HR Consultant, Jo is regularly instructed by Employment Lawyers to undertake independent investigations on behalf of their clients. These usually relate to complex grievances, performance management issues or breakdown in working relationships, often involving senior members of staff including Director level.
Jo is an Associate Member of the CIPD and is an SHL qualified psychometric tester, Level A (occupational numerical and verbal) and Level B (occupational personality questionnaire)
To contact Jo directly please call 07866 487673